2021 Testing: August 6, 7, and 8
If you wish to be in on our training days (after you are a member) please contact Rick Huber wae_fishbio@yahoo.com or Bob Koehler at rkoehler7005@gmail.com
If you wish to join our chapter, please contact: "Robin Jahnke"  at gs-freak@hotmail.com
Membership is $50 per year. Click here for details and registration form.
Chapter members have an opportunity to enter the tests earlier than non-chapter members. Up until May 15, 2021, Frontier chapter members will take priority over non-members for getting into our test. Non-members are still welcome to send entries and they will be put in a first-come order but will not be entered into the "in the test" pile until after the 15th of May.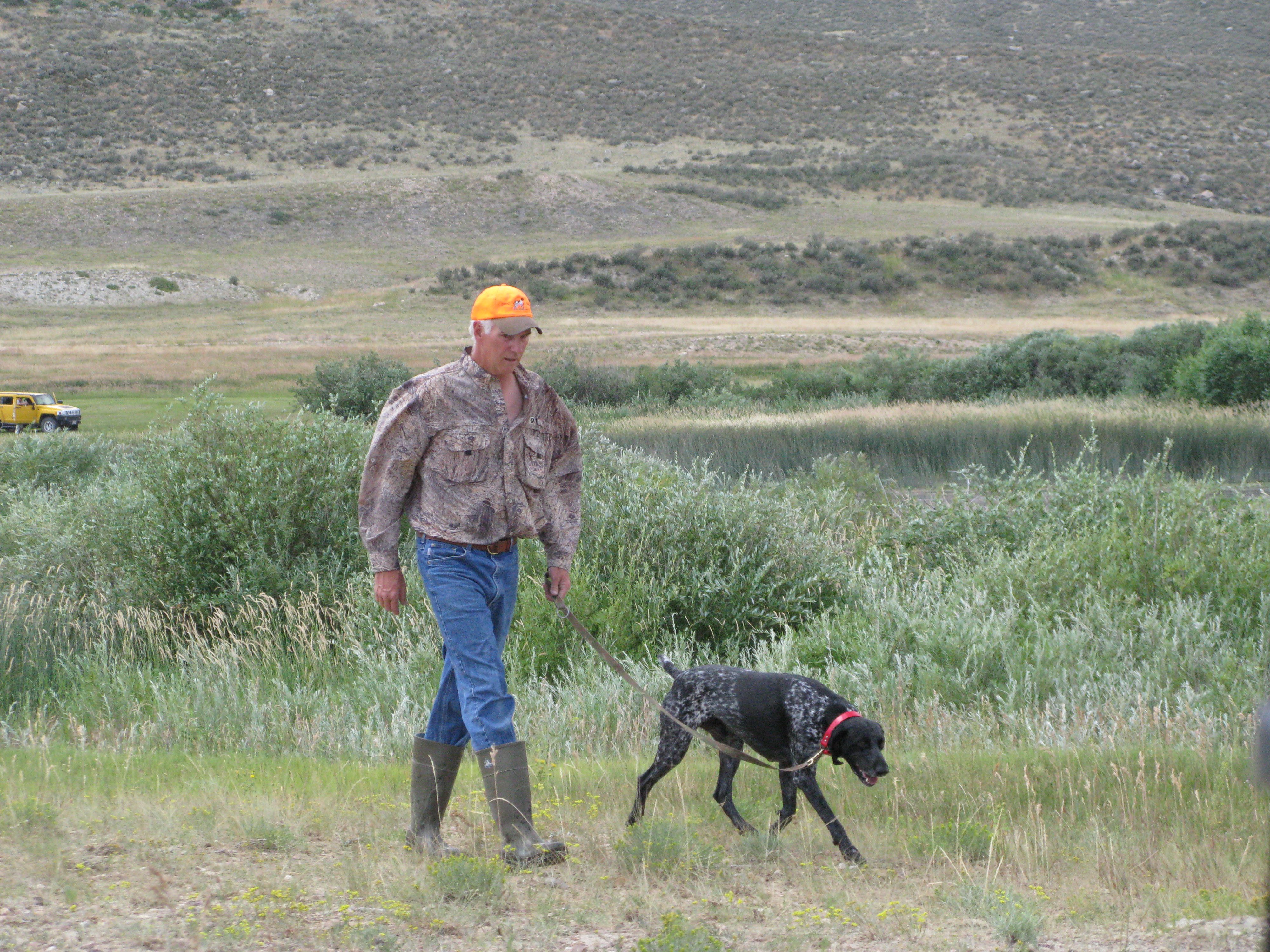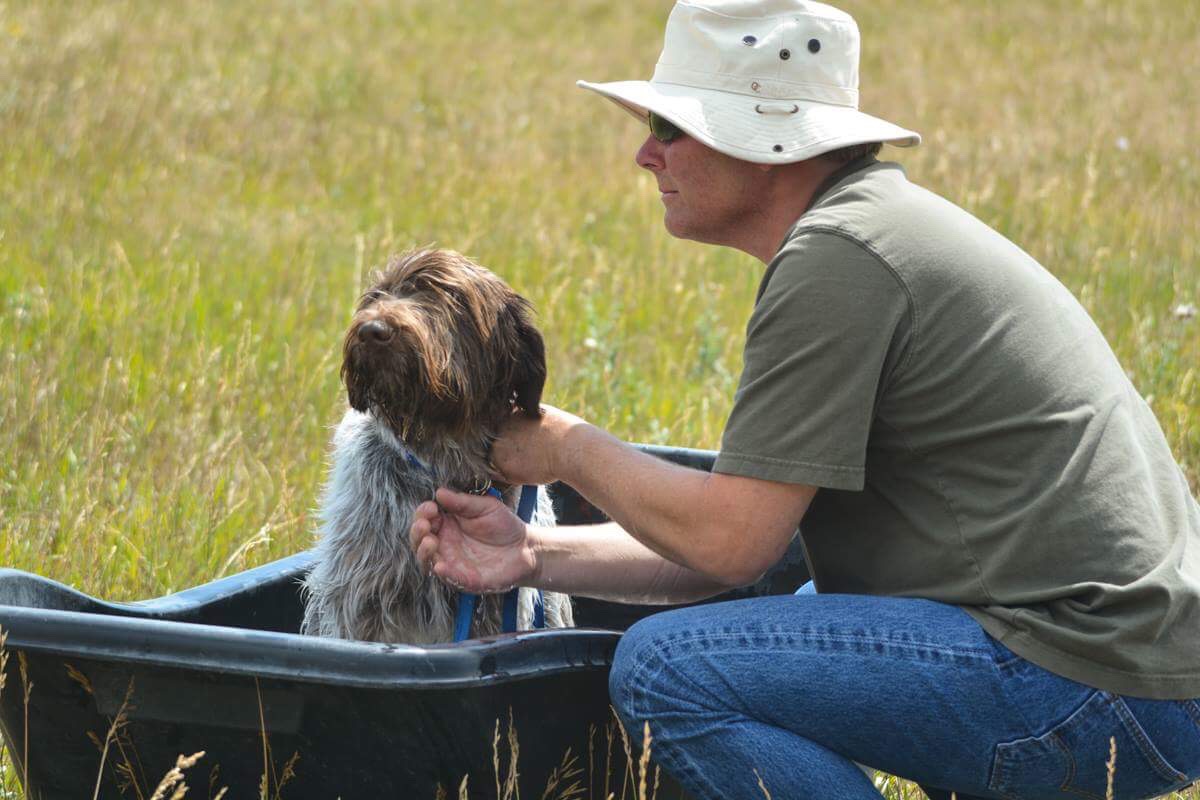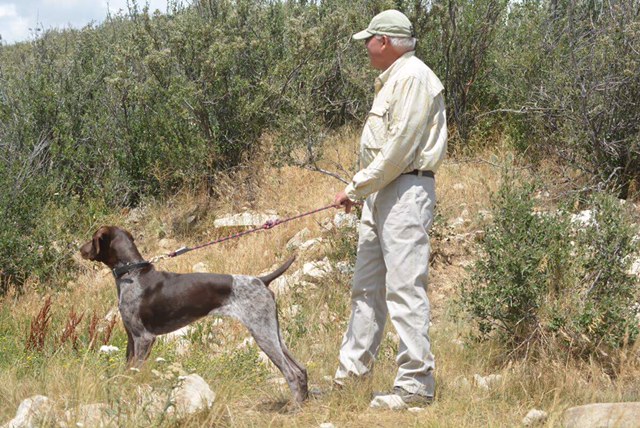 NAVHDA Sanctioned Test – 2021
Test Secretary:
Cheryl Aguiar
721 Country Rd
Thermopolis, WY 82443
cheryl@e-trainingfordogs.com
970-231-9965
Test Dates: (3-day test) August 7, 8 and 9, 2021.
The test will be held on the Dave Barry ranch about 30 miles west of Cheyenne.
Here is a link to the form you will need to complete and mail to Cheryl (Address above) ASAP: NAVHDA Test Entry Form
NOTE: You must be a member of NAVHDA International to run your dog in a NAVHDA test: JOIN HERE
Test Entry fees are $160 for NA and $180 for UPT or UT.
Charges for the Meals *Please send with entry fee if you plan to purchase meals as it is catered and we need to have a head count.
Breakfast – $10
Lunch – $10
Dinner -$15
Children under 8 – $0.
Of course, you can bring your own food. The test site is about 30 miles from Cheyenne and any amenities. If you are running on Friday, and come out Thursday evening, there will be a dinner Thursday evening.
NOTE: NO dinner on Sunday.

Lodging: The nearest town is Cheyenne. There is room for RVs or tent camping on the site, but you MUST let Cheryl (cheryl@e-trainingfordogs.com) know beforehand.
Make checks out to: Frontier NAVHDA
Mail to:
Cheryl Aguiar
721 Country Rd
Thermopolis, WY 82443
Training Dates:
April 17: Keith Richard's Ranch, 849 Happy Jack Road, Cheyenne, WY 82009(Map)
May 15: Keith Richard's Ranch,849 Happy Jack Road, Cheyenne, WY 82009 (Map)
June 19: Dave Berry's Ranch, 2880 Horse Creek Road, Horse Creek, WY 82061 (Map)
July 10: Dave Berry's Ranch 2880 Horse Creek Road, Horse Creek, WY 82061 (Map)
July 24: Dave Berry's Ranch 2880 Horse Creek Road, Horse Creek, WY 82061 (Map)
If you wish to be in on our training days (after you are a member) please contact Rick Huber at wae_fishbio@yahoo.com or Bob Koehler at rkoehler7005@gmail.com